Research interests
Applied econometrics (discrete and limited dependent variables, panel data); empirical economics (applied micro, international trade).
PhD
Economics, University of Zurich
CV
Click here to download CV in pdf format
Address
Department of Economics
111 Barry Street
The University of Melbourne, 3010 VIC
Australia
Office: 344
Phone: +61 3 903 53776
E-mail: kevin.staub [at] unimelb.edu.au
Welcome!
My name is Kevin Staub. I am a senior lecturer at the Department of Economics at the University of Melbourne.
I am also a research fellow at IZA, Bonn.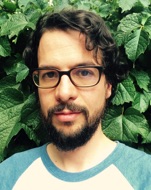 Department of Economics
111 Barry Street
The University of Melbourne, 3010 VIC
Australia
Contact:
Email: kevin.staub[at]unimelb.edu.au
Phone: 03 903 53776
Office: FBE 344
This version: October, 2016